DVR-G-HOME SERIES
FULL AUTOMATIC
SERVO VOLTAGE REGULATOR
1PHASE / 3,5kVA
Designed in accordance with the standards of electrical appliances, our DVR-G-HOME series servo voltage regulators are designed to compensate the voltage from the mains and to reach 220 volts nominal value with the ergonomic design. It is a single-phase electronic device designed to provide balanced AC voltage for every consumer. Home, office equipment, power tools, electric motors, air conditioners, refrigerators, washing machines and so on. It can be safely used in all electrical devices that require electrical power at nominal value.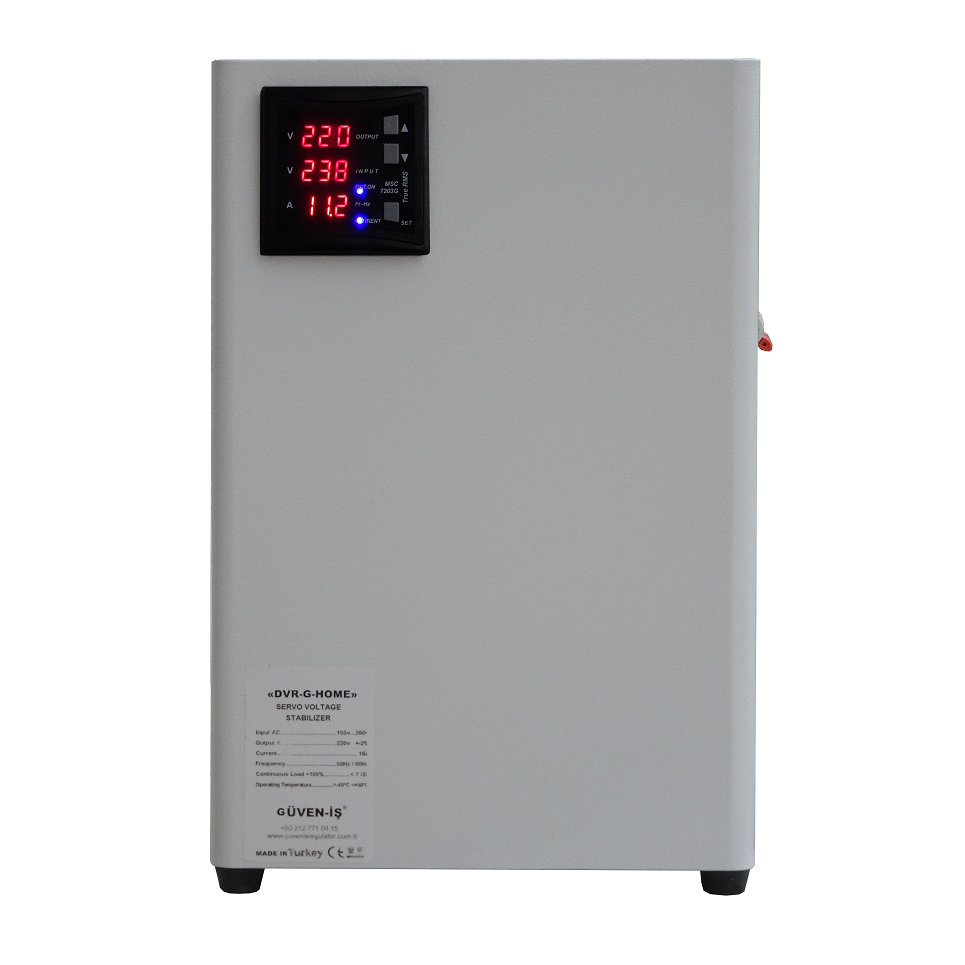 The design of the device is suitable for use on a vertical table or hanging on a wall. There is a control panel on the front cover of the device to monitor the parameters. There are two circuit breakers and one 16A socket on the right side of the device. 4 rubber feet are attached to the bottom of the device for comfortable use on the table. Two mounting holes on the back cover allow hanging on the wall. The terminal socket is designed on the back cover of the device for connecting input output and ground power lines.