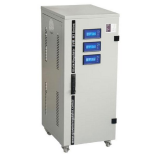 Devices that prevent voltage rise, drop and all imbalances and regulate voltage are called regulators. Electrical devices that are being made..
Product Catalogue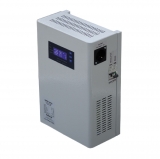 SVR-G-HOME SERIES FULLY AUTOMATIC STATIC VOLTAGE REGULATOR 1 PHASE / 3kVA - 10 kVA
Product Catalogue
Largest Operating Range 65v-300v SVR-INDUSTRIAL series static voltage regulators; It is the only AC line voltage stabilizer produced with the widest range to operate where mains voltage drops or rises more than normal values.
Product Catalogue